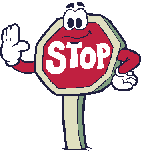 BELIEVE IT OR NOT - THIS IS VIOLA PAHL'S WEBSITE
VIOLA IS KNOWN AS
GRANNY,
"THE CHRONIC COMIC"



AND ALTHOUGH SHE IS UNABLE TO PRANCE AROUND
TO ENTERTAIN YOU LIKE THE GRANNY ABOVE,
THIS DOESN'T PREVENT HER
FROM USING "WORDS" TO DELIGHT YOU!
AS YOU WILL READ IN THE ENSUING PAGES,
GRANNY IS A POLIO PARAPLEGIC
BUT DON'T CRY - GRANNY DOESN'T!
SHE'S HAD A GREAT LIFE IN SPITE OF USING
CRUTCHES AND WHEELCHAIR FOR 56 YEARS.


My son Gerhart Pahl set up this website for me.
I admire his computer skills and
appreciate the patience he has with me.
He came up with the novel idea of using my "nose"
for the CLICK button.





ON MY WEBSITE PAGES, YOU WILL SEE GRANNY'S NOSE!
YOU WILL BE DIRECTED TO CLICK ON IT AS YOU GO
FROM SECTION TO SECTION.

LET ME CAUTION YOU - WHEN YOU SEE MY NOSE -

CLICK! .... BUT DO IT GENTLY .... EVER SO GENTLY.

BECAUSE WHEN YOU LOOK THROUGH MY FABULOUS WEBSITE,
MY NOSE IS GOING TO TAKE QUITE A BEATING
AS YOU EXPLORE THE PAGES